Alibaba is working on carbon footprint trackers
The president of the company made the announcement during a talk at the 2022 World Economic Forum annual meeting in Davos
Chinese e-commerce giant Alibaba is working on carbon footprint trackers that can monitor, manipulate and limit consumer purchases in line with ESG targets.
The president of Alibaba Group announced these plans during a speech at the World Economic Forum (WEF) annual meeting in Davos.
J. Michael Evans revealed that Alibaba, through these intrusive trackers, will be able to monitor what individuals are spending their money on – from where they are traveling to what they are eating.
"At a billion consumers, we're developing, through technology, an ability for consumers to measure their own carbon footprint," Evans said.
"That's where they're traveling, how they are traveling, what are they eating, what are they consuming on the platform.
"So, individual carbon footprint tracker, stay tuned! We don't have it operational yet, but this is something we're working on."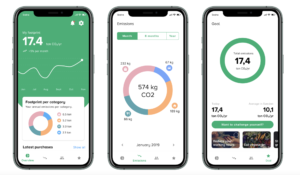 Trackers for businesses
As well as carbon trackers for individuals, Alibaba is also working on an application for businesses so that they can track their carbon emissions to meet vague and indemonstrable green initiatives.
"We're also creating a SaaS application for businesses. So each business – large business, small business – can track their carbon footprint," Evans said.
"This is something that businesses would not normally develop themselves because it's too expensive, but at scale for 10 million small businesses and 250,000 brands, we can do this and we can roll this out.
"This is not about making money. The purpose of this is not to make money for Alibaba. It's the way that we can contribute to our ESG commitments and taking 1.5 gigatons off the platform."
Links between Alibaba and China's social credit system
The carbon footprint tracker bears frightening similarities to the already-established 'social credit system' that exists in China, where people are rewarded or punished depending on behaviors determined by the Chinese government.
And when you understand just how close Alibaba and the Chinese Communist Party (CCP) is, then the prospect for tyranny becomes all the more probable.
In the development phase of the social credit system, the Chinese government partnered with several large corporations, and Alibaba was one of them.
Alibaba Group president J. Michael Evans: "Individual carbon footprint tracker – stay tuned. We don't have it operational yet, but it's something we are working on." pic.twitter.com/1vp9EZjr06

— BigTechtopia (@bigtechtopia) September 27, 2022
In 2015, Ant Financial (part of the Alibaba Group) was authorized by the government to develop the Sesame Credit program. This program looked at developing credit reporting systems for individuals. And as well as financial data, Sesame Credit would also factor in matters like social media posts and purchasing habits.
Given the close ties Alibaba enjoys with the CCP, there are concerns as to how far-reaching such trackers could be.
Governments could be able to curb consumer purchases based on vague environmental initiatives. As Digital IDs expand to include more and more aspects of people's lives, it is understandable why there is fear that failture to comply with such measures could come with wider consequences for the individual.