The CCP operative that Elon Musk fired from Twitter
In a stunning twist of fate, Fei-Fei Li was removed from Twitter's board of directors by Elon Musk, years after she had used him as a reference to defend herself against backlash during a controversial Google AI project
Not long after purchasing Twitter, Elon Musk dissolved its board of directors and, in doing so, got rid of a key Chinese Communist Party operative.
The establishment media continues its meltdown amid Musk's takeover, with the idea of free speech worrying to outlets who, for the last several years, cheered on ideological censorship.
Among their latest peeves was Musk's decision to do away with its board yet few seem to be aware of the dangers some of those directors posed to the platform and, by extension, society as a whole.
Fei-Fei Li was appointed to Twitter's board of directors in 2020 under Jack Dorsey's leadership, despite her prominent involvement in projects and institutions closely associated with the Chinese government.
Project Maven controversy while at Google
Li was head of Google Cloud's AI division amid Project Maven, a collaboration with the US Department of Defense that would weaponize AI for more automated and refined drone strikes.
Li knew of its dangers at the time but urged employees not to talk about it for fear of public backlash. She was concerned about what public knowledge of the company's involvement with Project Maven would do for the tech giant's image, rather than the project's actual militaristic ambitions.
Ironically, she specifically cited Elon Musk's comments about the dangers of AI in warfare in an internal email that was eventually leaked.
"This is red meat to the media to find all ways to damage Google. You probably heard Elon Musk and his comment about AI causing WW3. I don't know what would happen if the media starts picking up a theme that Google is secretly building AI weapons or AI technologies to enable weapons for the Defense industry," Li wrote.
"I'd be super careful to protect these very positive images," she added.
In the end, 3,000 Google employees protested against Project Maven by signing a letter that was sent to the company's CEO warning against it and about a dozen employees resigned, and Li left the post shortly after.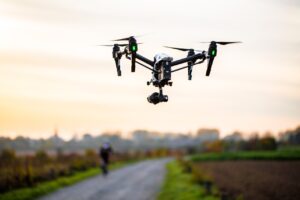 Moved the project to China
Although Project Maven was halted in the US as a result of those protests, that didn't stop Google opening an AI division in Beijing under Li's tenure which is believed to be carrying out similar work.
Li, together with Jia Li, former Head of R&D at Google Cloud AI and ex-student of Fei-Fei, have been widely reported by Chinese media as the Google scientists who led the company's efforts to build its AI operations in Beijing.
Google opened its AI research laboratory in Beijing in 2017 and, by doing so, has since been sharing its deepest secrets with the Chinese government as a constitutional amendment in China the same year obliges new technologies developed by the private sector to be shared with the CCP and military.
Tsinghua University
Also during Li's time at Google, the company began cooperating with a leading artificial intelligence research body at Tsinghua University, a renowned Chinese institution that also conducts AI research for the Chinese military.
Li remains an adviser at Tsinghua University. Its vice-president, You Zheng, holds that one of the main purposes of the university's AI research is to meet national defense needs under a "military-civilian integration policy".
Future Forum, a bridge to the CCP
Li is also tied to the mobile technology and communications developer Future Forum, which is based in Beijing and backed by the CCP and the China Association for Science and Technology, which is "a bridge that links the Communist Party of China and the Chinese government to the country's science and technology community" according to its own description.
Chinese dissidents were censored
Shortly after Li's appointment to Twitter's board, numerous dissidents of the Chinese Communist Party claimed her appointment was the reason for their censorship from Twitter.
A Chinese writer with the Twitter handle '@Caijinglengyan' had four of his accounts simultaneously deleted on May 18, a day after tweeting that Fei-Fei Li had a "red background" in a post alleging she is a member of a student association affiliated with the CCP's United Front and has close ties with "Second Generation" and "Third-Generation Reds".
French-based Chinese dissident Wang Longmeng (王龍蒙) believes that Twitter's ban on those who criticized Li "was undoubtedly related to her appointment as a director, because criticism and negative information were banned, which is Beijing characteristic".
Li was cited in a December 2017 report by Chinese news portal sohu.com as saying: "China is like a sleeping giant. When she wakes, she will tremble the world."