Twitter finally takes down COVID 'misinformation' policy
Elon Musk has taken a bold step in his bid to fulfil his promise of making Twitter a free-speech platform, removing the enforcement of the highly dangerous and subjective 'COVID-19 misleading information policy' imposed under the previous ownership.
Since the outbreak of the virus in February 2020, like all other Big Tech platforms, Twitter took it upon itself to decide what was correct and false information in regards to treatments, vaccines, lockdowns and anything else related to COVID-19.
In doing so, it centralized the debate on the virus into the hands of those with vested interests in prolonging lockdowns, removing freedoms and mandating vaccines – like the WHO, Big Pharma and national governments.
Over 11 million 'challenges'
According to Twitter's own data, since January 2020, the company challenged 11.72 million accounts, suspended 11,230 accounts, and removed over 97,674 pieces of content worldwide.
In the month of September 2022, the last month before Musk took over, Twitter challenged 520 accounts, suspended 173 accounts, and removed 602 pieces of content globally.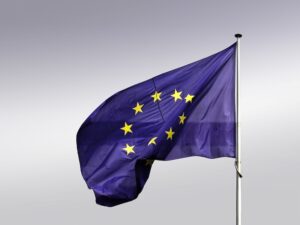 Medical tyranny
The term "COVID-19 disinformation" was flouted throughout the hysteria of the virus in a bid to stifle debate over the important topics related to the virus.
Through this label, not only were individuals suppressed from expressing and disseminating reasonable information and theories, but influential advocates of early treatment or critics of COVID-19 vaccines on Twitter had their accounts suspended.
Among those permanently suspended included prominent voices as Dr. Robert Malone, who invented the mRNA technology used in some coronavirus vaccines and Peter McCullough, a renowned cardiologist and medical professor, as well as countless others.
So many other commonly espoused theories amid the height of COVID-19, such as vaccine and mask efficacy, or the longer term threats of lockdowns on mental health and the economy, were shut down, regardless of their validity.
This latest move by Musk seems to signal the start, or the restart, of Twitter being a platform for the exchange of ideas as opposed to an ideological echo-chamber of the establishment.