Facebook's new Oversight Board is set up for biased censorship
The social network's new 'Supreme Court' is diverse in every way apart from political affiliation
Facebook has created an Oversight Board which will run the rule over which posts are censored, but although the 20-person council has been hailed for its diversity of race, gender and ethnicity, it contains very little diversity of opinion.
When scrutinized, a number of its members hold a disdain for freedom of speech while almost all hold clear partisan biases which immediately begs serious questions of the board's suitability to run the rule over posts on the world's biggest social network.
The board will be entrusted to review and subsequently remove content from Facebook and Instagram, capable of even overruling founder Mark Zuckerberg.
Facebook has agreed to follow the decisions of this 'Supreme Court' on individual pieces of content, but it can reject proposed policy changes, although the company must explain its reasoning if it were to do so.
"They represent a diverse collection of backgrounds and beliefs, but all have a deep commitment to advancing human rights and freedom of expression," Oversight Board director Thomas Hughes stated.
Yet this statement is highly questionable. Firstly, we must take a look at just what some of its prominent members feel about free speech, before going into the political affiliations of the board.
Pro-regulation and anti-free speech
One of four co-chairs of the board is former Danish prime minister Helle Thorning-Schmidt who recently inferred that the COVID-19 crisis could be a justification to silencing free speech online based on highly subjective grounds.
"In this health crisis we are seeing that social media helps us stay connected. But there's a downside: it can spread speech that is hateful, deceitful and harmful," she stated.
Former Guardian editor-in-chief Alan Rusbridger is another member who has talked up the idea of press regulation.
"The blunt point about our industry is we've been under-regulated and over-legislated," Rusbridger said in 2012 when giving evidence before the Leveson Inquiry.
Rusbridger also looked favorably upon the idea of a new press regulator backed by statute, supporting state-backed meddling in the British press for the first time in 300 years.
"If you are saying that would need to get a statute passed in order to give that [sort of adjudication] force, I wouldn't be against the use of statute," he added.
Evelyn Aswad, formerly a senior lawyer in Hillary Clinton's State Department, moderated a Oklahoma Law Review panel in February 2018 on 'Falsehoods, Fake News, and the First Amendment' which asserted that the First Amendment, which protects free speech in the US constitution, should be altered on the unfounded claims that Russia hacked the 2016 presidential elections, despite admitting that there was no conclusive proof.
"Given the exploitation of our online marketplace of ideas by foreign individuals affiliated with the Russian government to sway the 2016 election and sow social discord with sensational and false speech, it is essential to consider whether this current state of affairs is consistent not only with case law, but moreover with the primary functions of the First Amendment," part four of the symposium reads.
The same document from that symposium mentions that claims of Russian meddling is "a matter of ongoing study and debate" yet deems that it "seems safe to assume" that Moscow had done so and thus calls for a preemptive shut down of free speech based on mere assumptions.
Emi Palmor, as General Director of the Israeli Ministry of Justice between 2014 and 2019, lobbied Facebook to censor human rights defenders and journalists who were deemed politically undesirable.
Under her command, the Ministry established the Israeli Cyber Unit, which targeted and resulted in the takedown of tens of thousands of Palestinians' content, and imposed severe limitations on freedom of expression and opinion.
Non-partisan?
While Facebook boasts that it has crafted the perfect melting pot of diversity due to the board's even split of men and women, 11 people of color, 16 nationalities and 29 languages, it has seemingly forgotten the most important kind of diversity of all when it comes to assembling a council responsible for analyzing political content – diversity of opinion.
Facebook has maintained that political leanings should not influence the board's content decisions, yet its claims that it will be non-partisan is absurd upon the discovery that there is near-unanimous alignment when it comes to US politics.
The 20-person board has an overwhelming anti-Donald Trump sentiment which, whatever views one may justifiably or otherwise have against the US president, casts doubt over their suitability to lead a so-called 'impartial' censorship council for a social network used by 70 percent of Americans and over 2.3 billion people worldwide.
Alan Rusbridger
The aforementioned Rusbridger demonstrated his political partisanship with a tweet which showed his wish for the impeachment of Trump.
"How an obstruction of justice case may be shaping up against Trump," a tweet from 2 September 2017, along with a 'prayer' and 'fingers crossed' emoji.
Jamal Greene
Greene, one of four co-chairs of the Oversight Board, launched a tirade against Trump in which he called the US president a "sexual predator" and a "white nationalist" in a paper titled 'Trump as a Constitutional Failure'.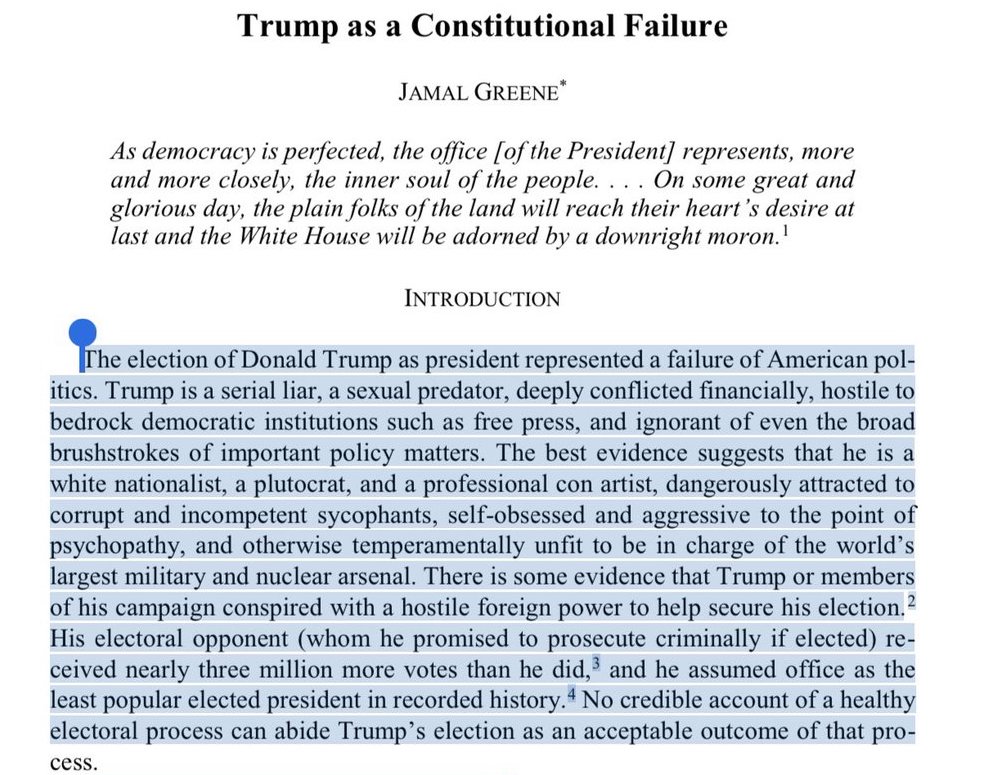 The former aide to Democratic Senator Kamala Harris during the confirmation hearings of Justice Brett Kavanaugh tweeted that it showed "mental clarity and good judgment" to believe Trump is an "odious person who should not be anywhere near the presidency".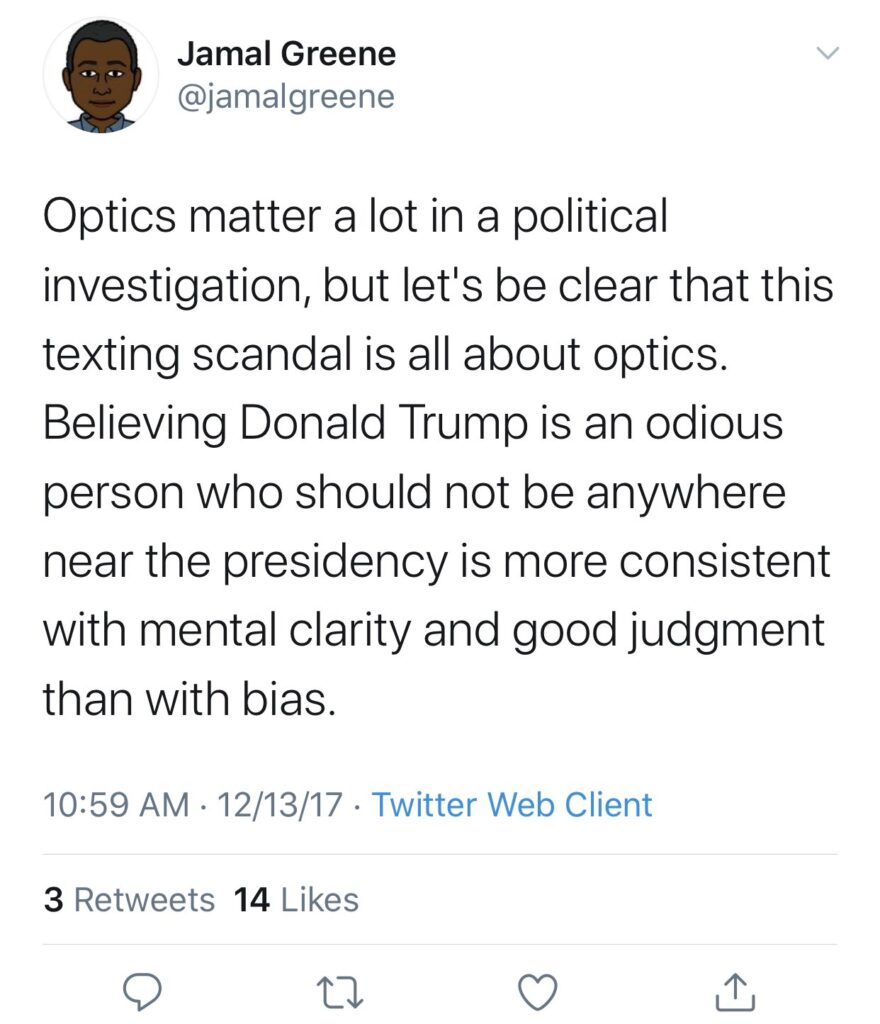 Pamela Karlan
Aside from being part of the Obama Administration as Deputy Assistant Attorney General, Karlan was among those testifying to impeach Trump and delivered a crass joke about his son Baron which he was later forced to apologize for.
In 2016, Karlan wrote about how she felt "a responsibility to challenge [Trump] in the court of public opinion".
Nicolas Suzor
Suzor, a professor at Queensland University of Technology Law School, tweeted he "loved" an article comparing Trump to Adolf Hitler.
Maina Kiai
Kiai, former UN Special Rapporteur and current director of Human Rights Watch's Global Alliances and Partnerships program, was certainly not impartial about his views of the US president and his supporters when speaking to Global Dispatches.
"I think that Donald Trump is the jewel in the crown of the far right, fascist, xenophobic, right-wing groups that exist," he said in episode 129 of the podcast.
Nighat Dad
Pakistani digital rights activist Nighat Dad once wrote, in response to a tweet from Israeli prime minister Benjamin Netanyahu: "The world needs to build a wall around you and Trump and never let you both come out."
Julie Owono
Juile Owono, director of NGO Internet Sans Frontières, has also made her anti-Trump views known in various tweets, including her wish for Trump's presidency to over as soon as possible.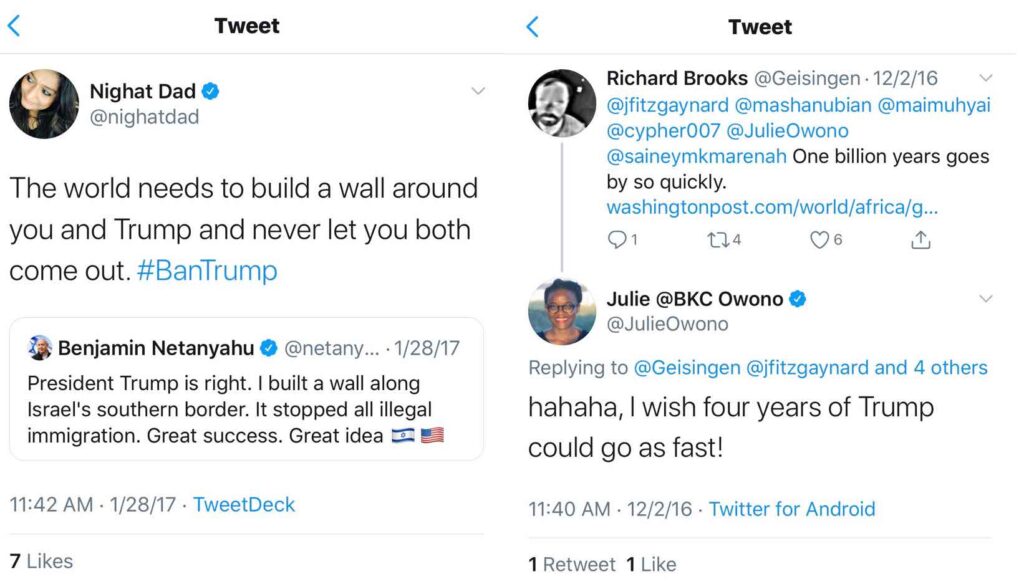 Andrew McConnell
The board contains just one conservative in the form of judge Andrew McConnell – and a dubious one at that. Being nominated by George W. Bush to a seat on the United States Court of Appeals for the Tenth Circuit appears to be the only loose link between McConnell and conservatism, yet even that decision was approved unanimously by a Democratic Senate.
In fact, in 'Bush vs. Gore' he was against Bush, while he was also against the impeachment of Bill Clinton.
John Samples
Finally there is one libertarian – Cato Institute's John Samples – who is in the process of writing a manuscript about social media and speech regulation called: 'Why Government Should not Regulate Content Moderation of Social Media.'
Of course, each board member is allowed to have their views, and it would be naïve to imagine that any politically engaged member wouldn't hold strong opinions, but the uniformity is what makes the council's objectivity suspicious, taking into account the fact that these people will be running the rule over what is false or not on Facebook.
Extremist ties
The only line that the mainstream press runs with when mentioning board member Tawakkol Karman is the fact that she was a Nobel Peace Prize laureate, leaving out her ties to the extremist Muslim Brotherhood group.
Karman held a senior position with Yemen's Al-Islah Party, the Muslim Brotherhood arm in her country known for its divisive and violent agenda.
The consensus view of many Middle Eastern political experts is that Karman is an Islamist activist who is firmly embedded within regional and international networks backed by Qatar and Turkey.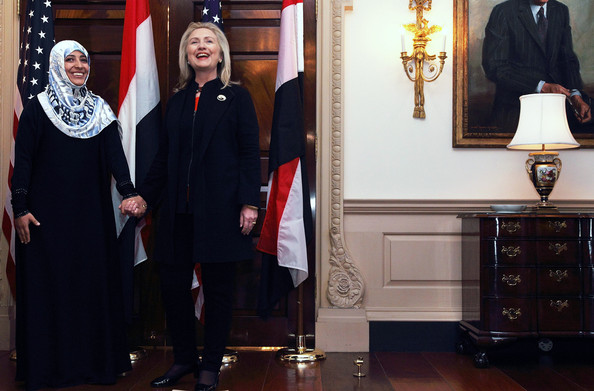 Heavy Soros influence
While hailed as a 'philanthropist' in mainstream circles, George Soros is anything but. The Hungarian made large chunks of his wealth by manipulating currency, from famously crashing the Bank of England through selling sterling he didn't own and subsequently pocketing £1 billion in 1992, to doing similar to Malaysia and Thailand during the 1997 Asian financial crisis which left millions unemployed and impoverished, providing but a tiny snapshot of his morals.
Using that money, his Open Society Foundations establishes and invests in countless movements which seek to undermine sovereignty and derail democracy in favour of a neoliberal hegemony, from funding riots in the United States, to revolutions in Eastern Europe.
Soros' political affiliations are laid bare by his investments. He once said that removing George W. Bush from the Whitehouse in 2004 was the "central focus of my life", and put $23.5 million into 527 groups dedicated to that cause. His early financial support helped kick start Barack Obama's political career through a fundraiser when he was running for the Illinois Senate and then gave the maximum-allowed contribution within hours of his announcement that he was running for president.
Again, it needs reminding that this is not to take political sides over which is right or wrong, better or worse, but a clear example of how Big Tech's strategic partners in allegedly combatting 'fake news' are anything but impartial, something which must be of maximum concern to all.
It is also worth mentioning that the Poynter Institute's International Fact-Checking Network which Facebook hired to verify what is true or false on its network lists Soros' Open Society Foundations as one of its 'major funders'.
The direct links George Soros has with several Oversight Board members through his Open Society Foundations is simply too deep to ignore, especially as his views align with the partisanship mentioned above:
Afia Asantewaa Asare-Kyei
A human rights advocate at the Open Society Initiative for West Africa. OSIWA was established in 2000 as a part of the global network of autonomous Soros Foundations.

Maina Kiai
Advisory board member of the Open Society Foundations.
Sudhir Krishnaswamy
On the advisory panel of the Open Society Justice Initiative.
Andras Sajo
Retired judge who was on the Board of Directors of the Open Society Justice Initiative of New York (2001-2007).
Furthermore, he was the founding dean of the law program at the Central European University (CEU) in Budapest, Hungary, and was a professor there between 1993 and 2007. The CEU was founded by Soros in 1991.
Ronaldo Lemos
Director of the Institute for Technology & Society of Rio de Janeiro which is funded by the Open Society Foundations. He was previously with Brazil's Centre for Technology and Society, also funded by the same organization.
Helle Thorning-Schmidt
On the Board of Trustees along with Soros at the International Crisis Group, a group which he funds.
Summary
If there were no ideological aspirations or intentions through such a board, as Facebook claims, one can only imagine that a free and open platform where all speech was allowed would be the only truly just solution.
Instead, since 2016, Facebook has sought various ways to appear as though it is trying to combat 'fake news' and 'hate speech' through a series of initiatives which only lead to more speculation of ideological bias within the company.
From collaborations with notoriously pro-war think tank, the Atlantic Council, to combat 'fake news' and 'safeguard democracy', to the appointment of so-called 'impartial' fact-checkers who themselves are overwhelmingly one-sided in what they choose to scrutinize and what they brush aside, the tech giant is merely digging a deeper hole of suspicion, with its latest Oversight Board ideologically aligned with these groups.
Facebook has publicly tried to appear committed to fairness and accuracy through symbolic gestures, yet it now hands over the right to censor news to an unelected and unaccountable board which will ostracize a large portion of the general public.
When investigated, Facebook merely seeks to steer thought and public opinion towards its own political ideology in a covert manner, outsourcing censorship to a heavily biased group and using blanket buzzwords to absolve itself of any true responsibility to protect free speech for all.
---
Please consider sharing this article on your social networks.
---
The full list of Facebook's Oversight Board members:
Afia Asantewaa Asare-Kyei
Evelyn Aswad
Endy Bayuni
Catalina Botero-Marino
Katherine Chen
Nighat Dad
Jamal Greene
Pamela Karlan
Tawakkol Karman
Maina Kiai
Sudhir Krishnaswamy
Ronaldo Lemos
Michael McConnell
Julie Owono
Emi Palmor
Andras Sajo
John Samples
Nicolas Suzor
Helle Thorning-Schmidt