SWIFT lays out plan for global CBDC network
SWIFT has set out its plan for a global central bank digital currency (CBDC) network after conducting an in-depth trial in collaboration with various governments.
The global financial messaging service liaised with the national central banks of Germany and France as well as global financial institutions such as HSBC, Standard Chartered and UBS for the eight-month trial.
Among the functions explored were how to use digital currency internationally and even converted into cash.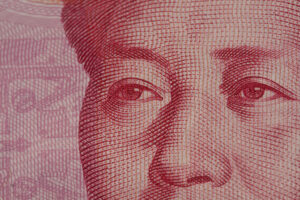 Concerns over CBDCs
Governments around the world are now pushing for digital currencies, with the COVID-19 virus used as the justification for this so-called necessity.
However, while corporations, international organisations and governments talk up their convenience, they fail to recognise the fundamental privacy issues that they entail.
The standout worry is that all transactions through CBDCs can and will be monitored by the government.
For example, the Dutch finance minister, Sigrid Kaag, who is leading the push for a CBDC in both the Netherlands and across the European Union, wants to introduce a law that requires banks to record all payments in excess of 100 euros.
Then there is China, whose digital yuan plans include making money expirable should citizens not use it for a certain amount of time.
SWIFT made global headlines earlier this year after it banned Russian accounts from using its service as part of Western sanctions against Russia for the war in Ukraine. However, whatever one's views may be on Russia's actions in Ukraine, this measure has caused havoc for everyday Russian people, and demonstrates how digital currency can become weaponized on political grounds.
The possibilities for government control, and subsequent tyranny, are limitless with CBDCs when they become linked to digital identities.